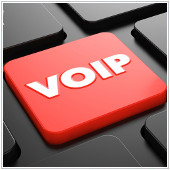 Whether it's families searching for an affordable way to keep in touch with their loved ones, online gamers who want a simple communication medium, or business executives who are using video conferencing and telepresence to lower travel costs, VoIP has become a part of their daily lives. These are the apps you should download for the best user experience and efficiency.
WhatsApp
The increasingly popular WhatsApp provides more than just text chats between users. There is also an call option, the equivalent of VoIP calls with the option of using video. So if you're texting with a business colleague, friend or spouse, and need to communicate more clearly or face-to-face, you can easily switch your text chat to a more personal voice or video one. WhatsApp texting and VoIP service is free to download and use, and is available for all major smartphones.
Skype
Even seldom Internet users and the non-tech savvy are likely to be familiar with Skype. This VoIP trailblazer was allowing users to place calls over the Internet long before many even knew what VoIP was. But for those who are unfamiliar with this service, Skype users can place voice or video calls to other Skype users for free. You can also call a landline or mobile that doesn't use the app for a very small fee. As for new changes, you can now conduct conference calls with the group video calling function that Skype has recently added.
Viber
Like Skype, you can use this service to place free VoIP calls to other Viber users. You can also call non-Viber users for a low fee, which is usually less than most cellular service plans. And because Viber is primarily a mobile app, it also has some nice benefits if you're using it on your cell. Unlike other free VoIP services, Viber doesn't require a username. Instead, you simply use your cell number as an identifier, which makes it easy for you to call contacts on your phone. What's more, it also doesn't eat up a large amount of data per call, only using 250KB per minute.
Viber is available for iOS, Android, and Windows Phone devices, and requires no registration to use the app.
Google Hangouts Dialer
If you're a Google Apps user, you're likely familiar with Hangouts. What you may not know, however, is that you can install an app, Hangouts Dialer, that enables VoIP calls. Once Dialer is installed in the Hangouts app, you can use it to call any phone number in the world, including landlines. Best of all, most calls to Canada and the US are free.
For business owners who are a bit tentative of VoIP, these four apps will give you an easy opportunity to test the waters. If you have any VoIP questions, or are ready to start saving money and install a VoIP system in your business, call us today!
Published with permission from TechAdvisory.org.
Source.