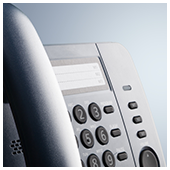 Unified communications (UC) solutions have many advantages over traditional phone systems. It's the way to go if you want to save money, increase employee productivity, and boost profits.
Companies in the United States and the United Kingdom have lost a total of $37 billion because of poor communication, according to The Holmes Report, the voice of the global public relations industry. The report added that the losses are caused mainly by employee misunderstanding, resulting in errors of omission and misinformation. 
Poor communication is definitely bad for business, more so if it is caused by disruptions in technology. Unsent emails, lost calls, and internet outages can leave clients and employees confused and disoriented. This, in turn, can disrupt the normal operations and daily activities of a company. 
Reliable technology
To prevent communication hiccups from happening, organizations must utilize reliable technology services so employees can remain productive and connected. This is where UC solutions come in. 
UC is a platform that centralizes disparate communication methods to streamline how you connect with clients and employees. It combines several tools like the phone, voicemail, email, fax, instant messaging, and video conferencing into a single system so they can all work together. 
With UC, you can receive phone calls through a computer, forward them to a mobile phone, and organize call, email, and SMS histories by recipient rather than viewing each separately. As long as the messages travel through the internet, UC can organize them. 

By doing so, everyone involved in the business process  — from bosses and employees to vendors, customers, and other business associates or partners — can get the same information and communicate effectively.

Bigger scope
Most UC systems turn to VoIP or Voice over Internet Protocol to power their voice component. This uses the internet to make voice calls, the same way that laptops, computers, and internet-connected devices do. While VoIP services may have some UC features, the latter is wider in scope and unites everything into a single interface. 
Since UC puts everything under one roof, this brings down costs and makes employees more efficient and productive. They can telecommute, hold meetings, and talk to clients wherever they are without wasting time and energy in traffic. This results in better customer service and more profits.    
If you want to learn more about UC and how it can help your business, don't hesitate to get in touch with us. We are ready to serve you!
Published with permission from TechAdvisory.org.
Source.