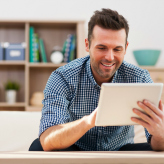 Before there was Google Assistant, there was Google Now. In 2016, it replaced Google Now as the virtual assistant (VA) in the Google app for Android and iOS. The updated VA offers plenty of functionalities to Google device users. Here are a few that you should take advantage of.
Locate the best route to any location
Google Assistant works seamlessly with Google Maps, which makes it a great tool for finding the best route to any location.
For instance, if you're trying to find the best route home, just turn on the app and say, "Get me home." It will then work with Google Maps to let you know the ideal route based on your current location.
You can also check for traffic updates with Google Assistant, and get the latest information on road closures and traffic diversions. This feature is perfect for people who are often on the move.
Make a shopping list with your voice
Google Assistant can also help you make shopping lists with ease — just "talk" to the app.
To do this, open the app and say, "Add [item] to my shopping list."  Google Assistant will then collate all the items on your shopping list and read it back to you for good measure. 
Stay updated with the latest news
Too busy to browse the day's news? Why not have Google Assistant read them for you? If you say "Play the news," Google Assistant will begin reading the stories from news sources you have saved in your RSS feeds, social media accounts, etc.
You can make Google Assistant play, pause, and stop reading at any time, as well as request it to read articles from a particular source or media site. 
Take control of your smart home
If you're enhancing your living space with smart devices like ovens, light bulbs, or thermostats that operate automatically, Google Assistant can help you easily control them. For example, you can say, "Okay. Google, turn off lights in the living room."
To activate Google Assistant, tap on the menu icon at the upper-right section of the screen and choose Settings. You can then add the smart devices in your house that are compatible with your app.
Measurement and currency conversions and language translation
You can also use Google Assistant to convert measurements, currencies, and other data. You can even ask it to get exchange rates between the US dollar and a foreign currency. Just say, "What is 12 US dollars in euros?" The trusty assistant also has a nifty language translation feature. 
Check the email inbox and appointments calendar
If you're using Google Assistant, chances are you're using other services like Gmail or Google Calendar, so why not use your voice-activated helper to connect to these apps?
You can ask Google Assistant to skim through your Gmail inboxes for target keywords, or pull up a recently added appointment in your Calendar app. Google Assistant can also work with your Google Keep app, which is handy for taking down notes. 
These are just a few of the things Google Assistant can do for you. If you have questions about this tool, get in touch with our experts who are ready to help you.
Published with permission from TechAdvisory.org.
Source.