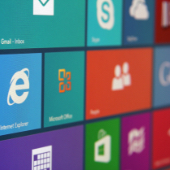 Many businesses using Microsoft 365 prefer to have the latest versions of the productivity suite's applications. Some businesses prefer to get updates as soon as they become available, while others prefer to update their systems on a predictable schedule. Fortunately, Microsoft's update channels enable businesses to customize when they receive apps' new features.
New update channel: Microsoft Enterprise Channel
The new Microsoft Enterprise Channel is for organizations that prefer to get updates on a predictable schedule. With this update channel, users can receive new features and patches on the second Tuesday of every month, which Microsoft famously calls Patch Tuesdays.
This update channel is ideal for companies with IT departments that want to reduce the burden of updating systems at irregular intervals. This will allow them to have a fixed schedule of downloading the latest productivity features, system improvements, and essential security patches.
Recommended update channel: Current Channel
Current Channel is great for companies that want to receive feature updates as soon as they become available. New Office features are released at least two or three times a month, so those that choose Current Channel will get them immediately.
The same applies to non-security updates such as reliability and performance improvements, which are also released two to three times a month. As standard, security updates will be released on Patch Tuesdays, and are therefore released on a fixed schedule.
Those who are only about to install Microsoft 365 apps will be on Current Channel by default. That means they'll get feature updates, security updates, quality updates, and bug fixes whenever they're ready, and can expect to receive two to three updates every month.
Option for less frequent updates: Semi-Annual Enterprise Channel
This option is for organizations that require a longer period to receive new features. This especially applies to those that use devices that must undergo extensive testing before receiving new features, perhaps to comply with governmental and regulatory authorities or for other unique reasons.
Under this update channel, organizations receive feature updates twice annually: in January and July, on the second Tuesday of the month. Security updates are still sent once a month, on Patch Tuesdays, similar to Microsoft Enterprise Channel and Current Channel.
Updates to existing update channels
Another important change is the new names of the Microsoft 365 update channels. Organizations can choose from the following options: Current, Monthly, or Semi-Annual (formerly Insider, Monthly, and Semi-Annual). In addition, testing channels previously labeled Targeted have been renamed Preview.
It's important to select the right update channel for your organization to keep system updates streamlined and IT workflows uninterrupted. Choosing an update channel also depends on the user preferences of your business — whether they'd rather use the latest versions of their apps or would be fine to wait — as well as your business's rules on compliance.
To learn more about Microsoft's update channels, specifically, how to know which one's best for your company and how to optimize your productivity apps, call our IT and software experts today.
Published with permission from TechAdvisory.org.
Source.